Social Issues Report
The report named "105 Social Issues to be Solved for the brighter future," which defines the social issues that astamuse thinks that can be solved by using the newest technology, is published on an issue by issue basis.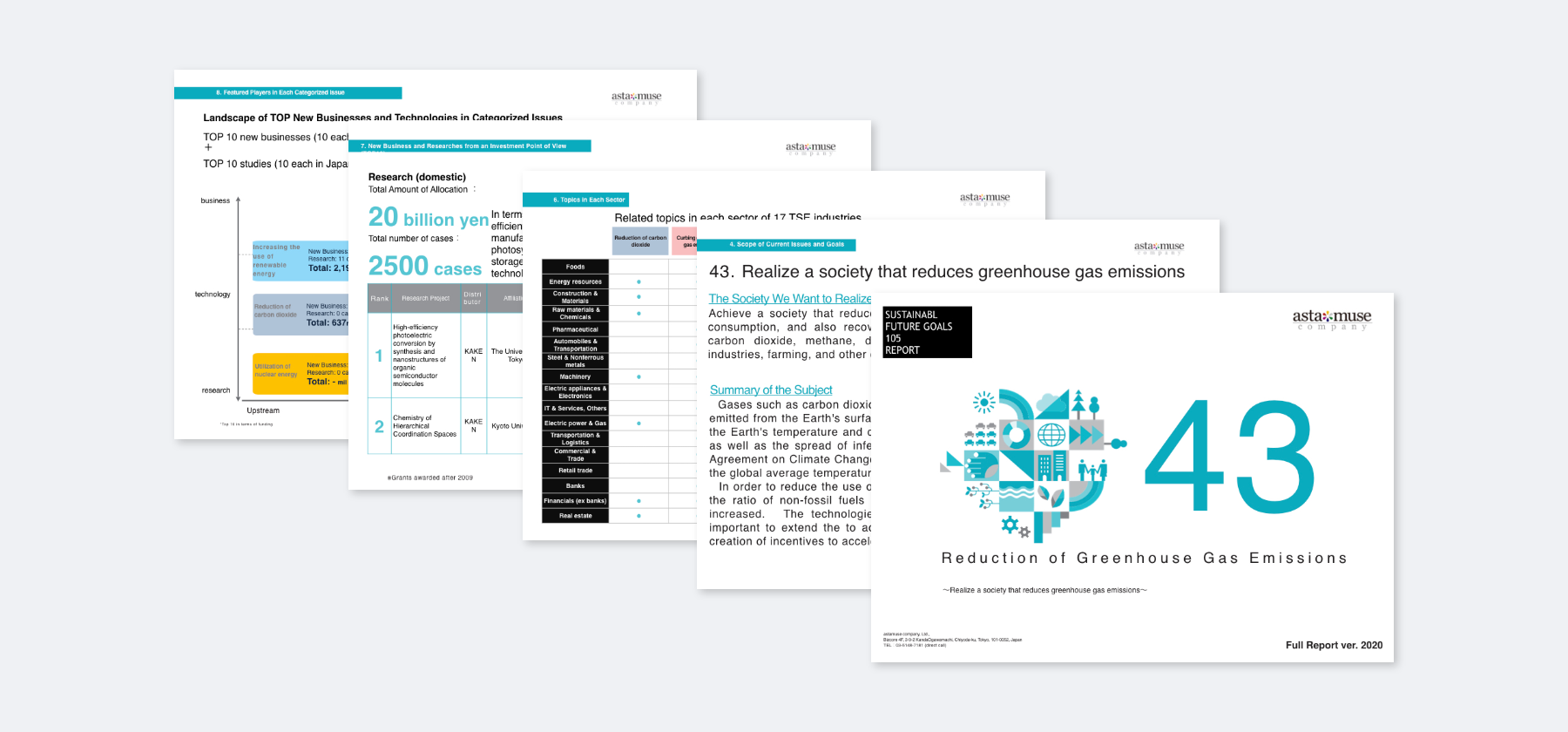 Main contents
Main Data used to publish this report
105 social issues defined by astamuse
Summary
The summary of the issue and its Impact
classifying the issue and the direction of solving the issue
Related themes by industry
List of related new businesses and research by "investment amount" (ranking the TOP 10 )
Notable new businesses and research by solution category
Appendix 1: 105 social issues to be solved for the future
Appendix 2: Materiality Score
Appendix 3: Examples of related patents
Our reports can be used in a variety of situations.
Areas where our reports can be used
New business planning
Exploring the use of the new technology
Identifying competitors and new partners
Forecasting the future of the business environment
Upon consultation, we will identify you to fundamental issues and identify the usage, and guide you to the most suitable report.
We can also provide you with the data and lists of the corporates and researches used to create the report (at an additional cost).
We can also produce on-demand tailor-made reports and develop business plans upon client request.